Jens Wearing hats!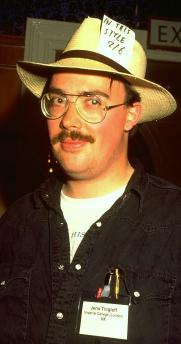 This is me in my sanity-challenged, cut-price, would-be scientist phase.

Well, more precisely, this was taken at the ISCAS 1994 conference which was organised by our group at University.

Photo taken by official ISCAS 1994 photographer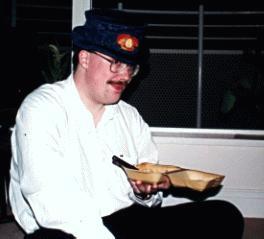 This, I swear, I do not remember wearing! As one might suspect, this picture was taken at a party, during my wild (ho-hum...) student days in London.
Photo by Jitkasame (Rang) N. (I think)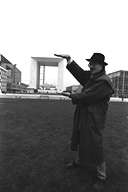 Danish Designer with Danish Design. I'm wearing the Apple ER&D ASIC designer uniform (jeans, riding coat and headwear). The hat is my winter Fedora.
Photo by Rosa G.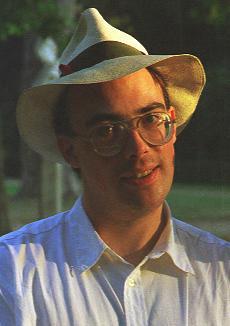 Picture from 1997.
Photo by Per T.

---
---
Last modified: Wed Aug 25 18:43:56 BST 2010