Pictures from protest against the Co$, London, Sept 3rd 1998
[Photos by Roland R-B]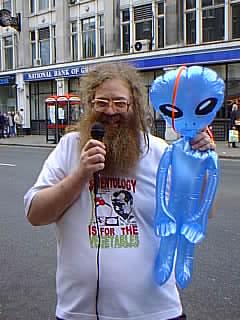 Dave in fine form with the new guest picketers: inflatable space aliens. There is a very handy strap for hanging the alien around a neck or an arm.
Dave is modelling the new T-shirt with the slogan
$cientology is for the Vegetables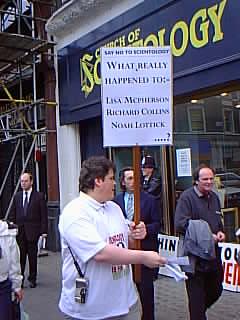 Another guest picketer (and undoubtably the star of the show) was Andreas Heldal-Lund.

---
Reports from
John R.
Roland R-B.
Hartley P.
Matrin P.
Andreas H-L.
Dave B.
---
---
Last modified: Tue May 5 10:29:41 CEST 1998